Do You Know What Goes in an Emergency Kit? | SERVPRO® of Flagstaff/East Sedona
3/3/2021 (Permalink)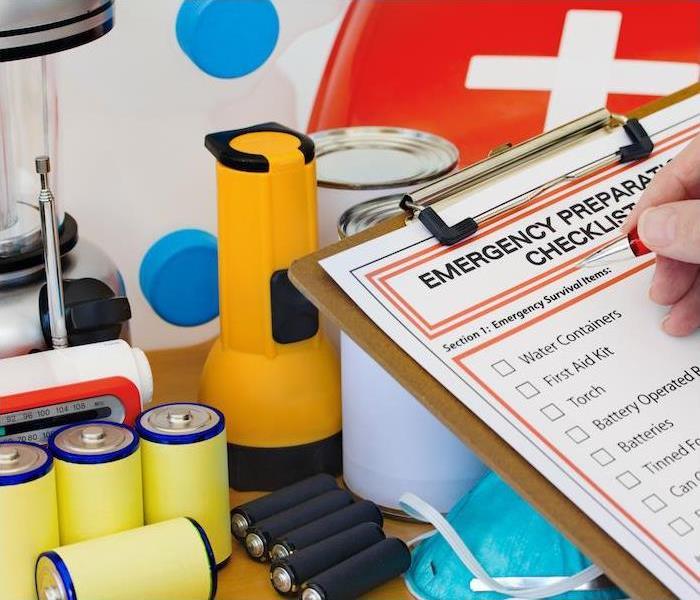 If a fire, storm or any other natural disaster causes damage to your home, reach out to SERVPRO of Flagstaff / East Sedona. Our team is ready to help.
Does your family have an emergency kit?
It sounds like a simple enough question, but the answer to that can be crucial. When natural disasters like severe storms or wildfires happen, you must be prepared for them and ready to get your family and pets to safety.
Having an emergency kit ready is a great way to ensure your family is ready to go if something happens. Minutes can make a big difference in an emergency. Plus, if you're already worried, begin unprepared can cause problems. It's easier to leave things out of your bag when you're focused on getting everyone to safety.
Putting together an emergency kit doesn't take long. It's something your whole family can help with, and it gives parents a great opportunity to talk with their kids about what to do if you need to leave your home.
Tips for Your Emergency Kit
We've pulled together these tips from the American Red Cross and Ready.gov to help you pack an emergency kit that will have the items your family needs.
Here's what the experts suggest:
One gallon of water a day, per person in your family
Enough prescription medications for one week
Flashlight
Extra batteries
Extra chargers for your phones, laptops and tablets
A first-aid kit
Copies of your personal documents and identification (if you have a pet, include a selfie of you with your pet to identify them)
Personal sanitation items
A multipurpose tool
Extra food and a can opener (include infant formula and pet food, if you need it)
Extra cash
While these next items aren't necessities, they're a good idea to have if you need to shelter in place at home without electricity:
Games, books and puzzles that don't require a WiFi connection
Extra blankets and sleeping bags
If a fire, flood or any other cause damage to your home, you can always count on us for restoration assistance. We are available 24⁄7 in the event of an emergency. Contact us at anytime to learn more about our restoration services and how we can help you.