Our 6-Step Procedure for Water Damage Restoration | SERVPRO® of Flagstaff/East Sedona
5/28/2020 (Permalink)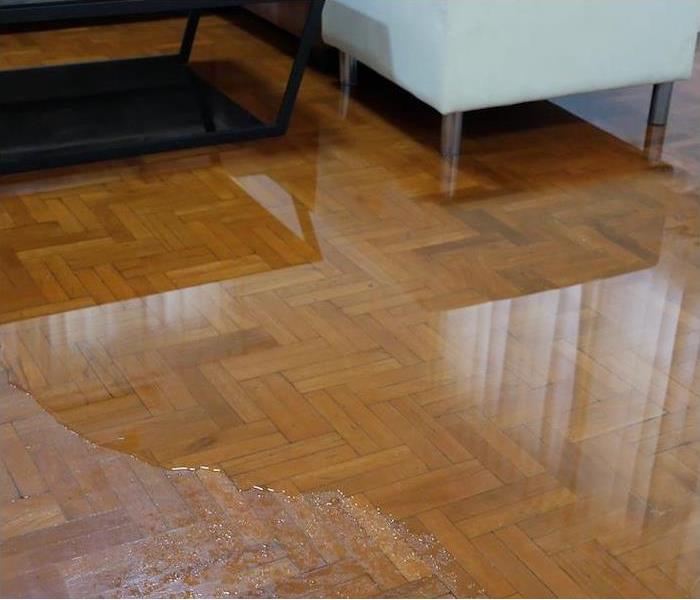 When dealing with water damage, immediate action is crucial. Contact SERVPRO of Flagstaff / East Sedona for prompt & dependable service.
Having water damage to your home is an alarming experience, and one that requires quick action to be resolved.
That is why we are here at any hour to set our water damage procedure into motion, so you can deal with the aftermath and let our highly trained technicians help you recover.
6 Steps to Water Damage Restoration
1. Initial Emergency Contact
You can discover water damage at any time, which is why we are here every day and night to help you get the restoration process started. When you call us, we will gather as much information as possible about the damage over the phone to create a strong response plan.
2. Inspection and Damage Assessment
When our technicians arrive on the scene, they will immediately get to work addressing any safety hazards and preventing further damages from occurring. We will do a full assessment of your impacted areas and create a custom, comprehensive plan to proceed with the restoration.
3. Moisture Extraction
Extracting moisture from the impacted area quickly is one of the most effective ways to treat water damage, which is why we have invested in equipment that can move gallons of water out by the hundreds. There is no job too large for us to handle.
4. Dehumidifying and Drying
After the majority of standing water has been removed, we can bring in our dehumidifiers and dryers to further speed the process along. These will help remove moisture absorbed by your home's porous surfaces and stop mold from causing even more damage to your belongings and home.
5. Cleaning Belongings
The thorough cleaning of items that are water-damaged is key to keeping them safe for your family to utilize every day. Because items can absorb water, we fully sanitize and deodorize everything that has come into contact with it so you have no lingering issues due to the damage.
6. Restoration and Repair
When you choose us for restoration, you can be certain that you receive a complete service before we leave. We will handle any necessary repairs or cosmetic elements that need to be addressed so that your home or office is completely restored to its pre-damaged condition.
If your home has been water-damaged, you can count on us to help. Call us 24⁄7 to get the process started.